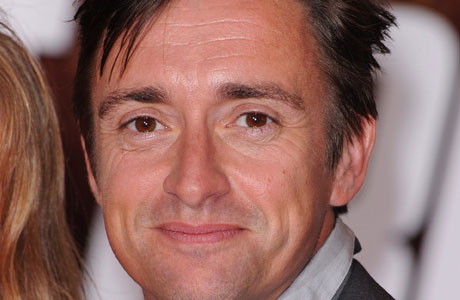 "The British are coming," proclaims The New York Times. "Mayhem sure to follow."
The headline refers to Richard Hammond's new show, Crash Course, which, the article points out is a program "produced in America for an American audience."
The paper of record points out that Crash Course is the newest spin-off from Top Gear, a "TV show about cars that has evolved into a comedy cavalcade of motorized mayhem — and one of Britain's most beloved cultural exports. It has also become a touchstone for the worldwide automotive culture."
Hammond tells the Times that although he travels all over the world, "America seems in some ways more foreign than many of the other places I go."
Hammond says Americans are much more laid-back and self-assured about going on camera than their British cousins.
"Americans are chatty and stupidly good at being on camera," he said. "You don't get that in Britain."
Crash Course allows Hammond to take Top Gear's destruction to a whole new level: he has access to professional, even military, machines to crush, rip apart and eviscerate anything that has the misfortune to come in his path. One of the episodes takes Hammond to Fort Bliss in Texas, which the Times says "may be the least British place on earth," to use an Abrams tank to flatten an American icon, a Ford Mustang.  But Hammond also crushes a Chevy – and a Porsche. Throughout the run of the series, says the Times, 15 minivans are destroyed.
Hammond also goes to Oregon, where he employs logging machines, to Florida, where his weapon of choice is a trash compactor, and to Louisiana, where he has fun with giant cranes and magnets at a salvage yard.
Crash Course will premiere on BBC America April 16, immediately after the first episode of the new Top Gear season.
The new show also got a nice mention in AutoGuide.com and a glowing review in the Exhaust Notes section of MSN Autos which wrote that it is "far more interesting than any of the American-market car shows that have popped up in the past few years. Hammond is genuinely charming in front of the camera, and his boyish enthusiasm is nothing short of infectious."
• Does this look like Richard Hammond to you?
• Crash Course also provided Hammond the opportunity to do a Q&A with Car and Driver magazine, where he elaborated on the point he made to the Times about America being "more foreign" to him than other cultures.
He said that it's ironically because both nations speak the same language.
"I'm sure it's because of that shared language that we can cut to the chase and get to the subtleties that make your life different," Hammond explained. "If I'm in Italy or Japan, I just want to work out how to say 'beer' and 'laundry' in the hotel. Whereas in the States, very quickly you're actually sitting with guys and talking about what their lives are like. What they do. What matters to them. What their hopes, aspirations, and fears are."
Read More
Filed Under: