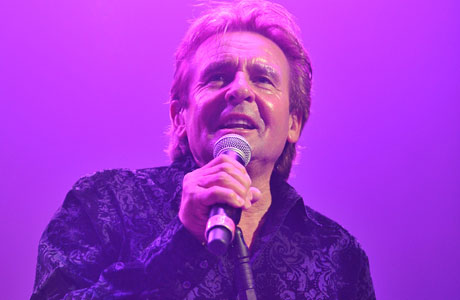 Davy Jones, the British frontman of that proto-boy band The Monkees, has died today (February 29) of a heart attack at age 66, TMZ has reported. A manufactured musical group inspired by the worldwide success of The Beatles, the Monkees had a hit TV sitcom in the '60s and six top 10 hits, include three No. 1s ("Last Train to Clarksville," "I'm a Believer," "Daydream Believer").
The mop-topped Jones was the band's McCartney, a British heartthrob supported by three Americans. While Mickey Dolenz provided lead vocals on many of the band's biggest hits, Jones's distinctively British nasal croon added a schoolboy sweetness and innocence on songs like "Daydream Believer" and "A Little Bit Me, A Little Bit You."
Some of Davy's best vocals:
http://www.youtube.com/watch?v=CxvrtyDnLT0
What's your favorite Monkees song?
Read More
Filed Under: