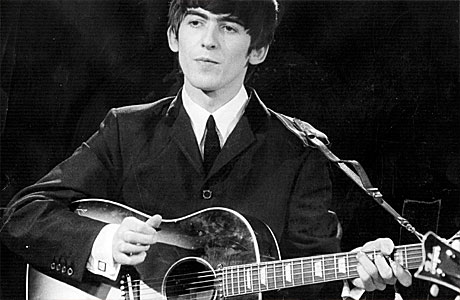 Few bands have had their gear as scrutinised and salivated over as the Beatles. Anyone playing a Hofner violin bass, for example, is very, very well aware that this is the bass that Paul McCartney used. And now George Harrison's extensive collection of guitars has been made the topic of a new iPad app.
You can hear George discussing his various guitars, and there's a wealth of information about which songs feature which instruments. There's also a discussion of George's playing technique by contemporary guitarists such as Josh Homme from Queens of the Stone Age and Mike Campbell from the Heartbreakers.
Look, it works like this:
Frankly, they had me at the Magical Mystery Tour psychedelic stratocaster.
Read More
Filed Under: