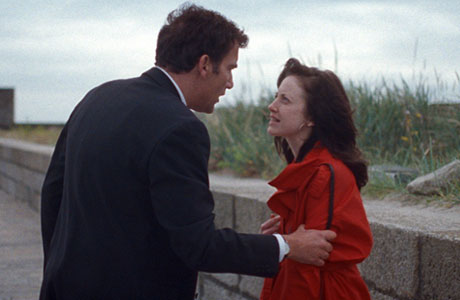 After making its debut at Sundance, the IRA thriller Shadow Dancer starring Clive Owen and Andrea Riseborough will be screened at a gala premiere at the Berlin Film Festival on Sunday night (February 12).
Getting a high profile slot at Berlin is good news for its British director James Marsh, best known for his non-fiction films.
His 2008 documentary Man on Wire — which chronicled the story of the 1974 tightrope walk by Philippe Petit between the towers of the World Trade Center — brought Marsh an Oscar three years ago.
Although Shadow Dancer explores the relationship between a single mother working for the IRA and a MI5 operative in Belfast in 1993, it's not primarily a political film. It's more of a thriller with an intricate screenplay. "It's quite a complicated narrative. There are secrets to be discovered and there are surprises," says Marsh.
The director is a huge fan of up-and-coming British actress Andrea Riseborough, whom he cast in the lead role of the young mother who's an active member of the IRA.
He says: "She's really an exciting actress to work with, because she's going to surprise you, but also she's going to be right. You can get bad surprises sometimes with actors, but with Andrea, they were always exciting surprises."
Marsh is also impressed by Clive Owen who stars opposite Riseborough as the MI5 officer.
"Clive plays someone who is essentially a good man in a bad world and very vulnerable as well as being very strong. I think it's an amazingly good performance," he says.
Although he's won recognition in the industry, the director maintains he doesn't necessarily feel more confident.
He says: "No, I don't. I'm glad that I don't in a way. I like the frisson. I like the fear going into a film, not knowing quite how to do it. If I knew how to do them, I wouldn't bother, and so I'm confident on a level of responding to material I want to do, but I don't know how to do it, which is a good paradox I think to work with."
Shadow Dancer, which has yet to be released to audiences, earned strong reviews when it premiered at Sundance last month. The fact that it's won a prestigious slot at the Berlin Film Festival augurs well for its future. It's also a picture that demonstrates Marsh's virtuosity as a feature film director who's making his mark in contemporary British cinema.
Read More
Filed Under: