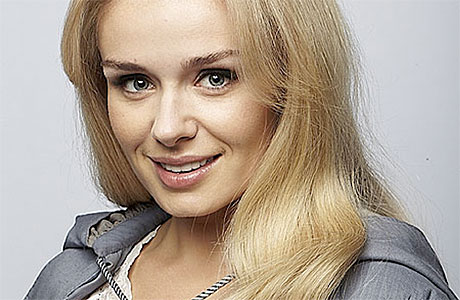 In a way, we should all have seen this coming. The Welsh opera singer Katherine Jenkins, who only recently split up with her fiancé Gethin Jones – an alumnus of the UK's Strictly Come Dancing – has signed up to appear in the U.S. equivalent, Dancing With The Stars.
And of course, as a former Doctor Who actress (she appeared as the singing Abigail in the 2010 Christmas special A Christmas Carol), the stars will undoubtedly be very dear to her heart.
Katherine will take part in the 14th season of the celebrity dance-torture show, alongside other celebrity hopefuls such as Martina Navratilova, Jaleel "Steve Urkel" White, Gladys Knight, Donald Driver, Jack Wagner of Melrose Place, Melissa Gilbert of Little House on the Prairie, and, er, Derek Hough, best friend of Cheryl Cole. I know!
The new season of Dancing With the Stars starts with a live two-hour event on Monday, March 19 on ABC, but if you can't wait that long, A Christmas Carol is available for download on iTunes and on Blu-Ray and DVD in the BBC America Shop.
And here's a preview, to jog your memory:
Read More
Filed Under: