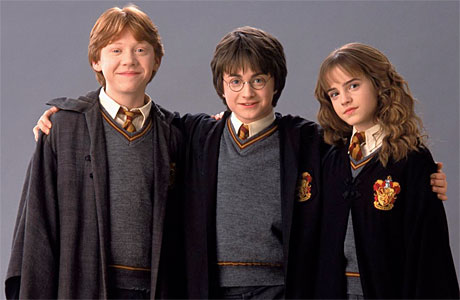 It comes to something when a fantastically successful film series, one which only ended a few months back, and contains a pretty much perfect translation from book to screen, should already be the topic of rumours of a reboot.
And yet, in conversation with the British radio host Dave Gorman this week, Daniel Radcliffe admits that he's fairly sure the films will be remade at some point, and while he finds the idea upsetting, he's already marked out a possible role for himself if they are.
He said: "I've been kind of thinking who I'd like to play in the inevitable remakes, and I've decided I'd quite like to play James Potter. Just play my dad, nice two or three days work, you know. Yeah, that would be nice."
But the trouble with reboots is they often take liberties with the original ideas, leaving fans confused and angry.
Daniel explained: "I didn't mind the Clash of the Titans movie, you know… but the thing that annoyed me was that Pegasus was black.
It's like 'Why? Why?' 'Just change the colour just 'cos, just because we can, because it's a remake and it's new, let's change the colour'. It's Pegasus, he's supposed to be white, he's always white."
He continued: "I know that that will happen with Potter and it'll be like, I don't know, Hagrid will be a skinhead and it'll all just be weird."
Hollywood, you had better not be reading this…
Read More
Filed Under: