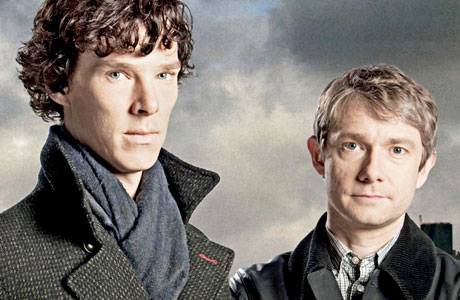 It would be incredibly easy for Steven Moffat, in the production of the (still amazing, I'm glad to reveal) Sherlock, to slip in some reference to the other big drama in his life, namely Doctor Who, and have us all enjoy a little cross-drama chuckle, a knowing-wink to the audience.
However, this particular wink seems to have been entirely inadvertant.
Watch this, from The Hounds of Baskerville, which was shown on BBC One last night, and see if you can spot a familiar time-and-space-travelling device:
Spooky, eh?
Read More
Filed Under: