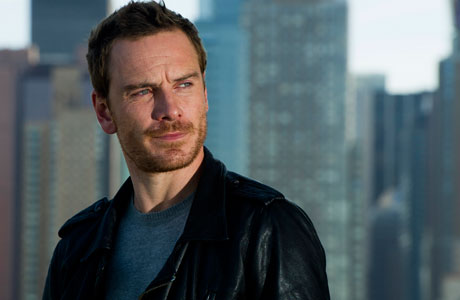 It has been reported that Michael Fassbender will be starring opposite Brad Pitt in the U.S. period drama 12 Years a Slave. The film will tell the true story of an educated black man abducted into slavery in 1841.
Nothing is firmly set in stone, but Fassbender told me he expects shooting will be starting in May or early summer.
Fassbender was reluctant to offer up details on the project, but he's clearly thrilled at the prospect of working with Pitt: "He's fantastic at what he does, and he's been at the top for such a long time. And he's a great guy on top of it, so yeah, I really look forward to that."
The two actors worked together in Inglourious Basterds — and Fassbender is a huge fan: "Absolutely, having had the opportunity to work with him on Inglourious was just a real dream — and at that point he was very, very supportive to me."
At the time, Fassbender was a virtual unknown: "Nobody knew who I was, and [Brad] was just really very, very generous in his acting but also with word of mouth. He was coming back to L.A. and speaking about me."
12 Years A Slave will also mark Michael Fassbender's third collaboration with British director Steve McQueen. The two worked together very effectively on Hunger and, more recently, in Shame.
Before shooting on 12 Years A Slave gets underway Fassbender and Pitt could find themselves in a friendly face-off at the Oscars. Both are possible Best Actor nominees: Pitt for his role in Moneyball or Tree of Life and Fassbender for Shame.
When I asked Michael Fassbender about the prospect of getting nominated, he said, "Of course it would be amazing, just the fact that we're having this conversation, it's amazing, so we'll see what happens."
Read More
Filed Under: