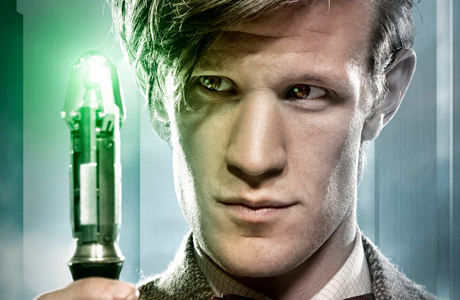 On Day 5, We Asked… "What's your favorite sonic screwdriver scene and why?"
And The Winner Is… Julie Clawson!
"My favorite Sonic Screwdriver moment is in Voyage of the Damned when the 10th Doctor uses it to pop the cork on a bottle of champagne causing it to spray all over the rich pretty people who had been making fun of the larger couple who had won the trip in a raffle. It was a great way of showing that it is not just the major crises in the universe that the Doctor cares about, but the well-being of each and every person. Righting wrongs and making the world more just is what the Doctor does, so therefore putting bullies in their place is just as important as saving the universe. I love that about him."
Congratulations! You've won an 11th Doctor's Sonic Screwdriver!
Read More
Filed Under: