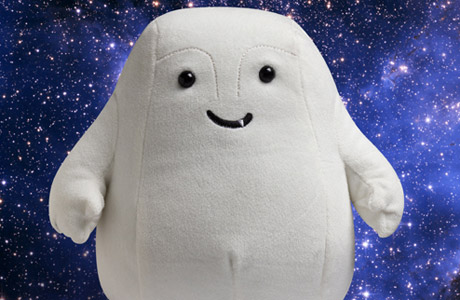 On Day 4, We Asked… "The Adipose are an interesting race – hand-sized aliens composed of living fat. If you were to create an alien race for the Doctor to encounter in Season 7, what would they be like?"
And The Winner Is… Naomi Humpal!
"I think it would be fascinating to have aliens who were obsessed with cleaning everything. They would wear masks all the time and work to sanitize everything, and be deathly afraid of catching a cold. The problem is, humans can't live without a healthy dose of bacteria, so the Doctor would have to keep them from sanitizing the earth."
Congratulations! You've won an Adipose stress toy!
Read More
Filed Under: