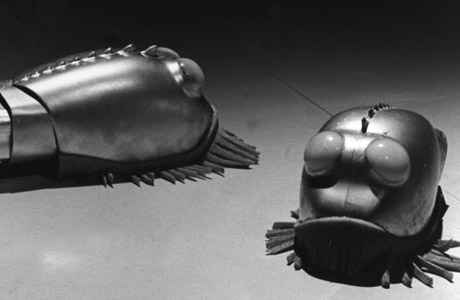 On Day 10, We Asked… "Cybermats appear for the first time in Season 6 in the episode, 'Closing Time,' when the Doctor visits his old friend Craig. What's your favorite moment with Craig and the Doctor, and why?
And The Winner Is… Crystal Dougherty!
"Out of all the amazing moments they shared, my favorite moment with Craig and The Doctor is at the end of 'Closing Time' when Craig says, 'The Cybermen. They blew up. I blew 'em up with love.' To which the Doctor replies, 'No. That's impossible. And also grossly sentimental and over-simplistic. You destroyed them because of the deeply-ingrained hereditary human trait to protect one's own genes. Which in turn triggered a… a… Um. Yeah. Love. You blew them up with love.'
"There are a few reasons this is one of my favorite Craig and The Doctor moments, (a) because for all the fancy ways The Doctor could have explained why the Cybermen blew up, it really does boil down to that crazy human emotion called love; (b) because this scene would not have happened if The Doctor hadn't told Craig as the Cybermen were trying to convert him, 'Listen to me. I believe in you. I believe you can do this. I've always believed. In all of you, all my life. I'm going to die, Craig. Tomorrow I'm going to die. But I don't mind if you just prove me right! Craig!' (c) because it is brilliantly humorous writing by the Doctor Who staff proving that Craig is cut out for being a father after all!"
Congratulations! You've won a "Doctor Who: Series 6, Part 2" DVD!
Read More
Filed Under: