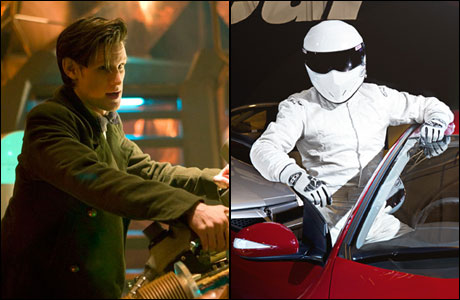 We're counting down the days to the Saturday, December 3 premiere of BBC America's new panel series Would You Rather? with Graham Norton with a few "Would You Rather?" questions of our own. And if you consider yourself a Gearhead and a Whovian, today's question might provide the closest thing to Sophie's Choice you'll ever experience.
Would you rather…
Do a lap on Top Gear with the Stig…
…or go for a ride in Doctor Who's TARDIS with the Doctor?
Tell us your pick in the comments below:
Read More
Filed Under: