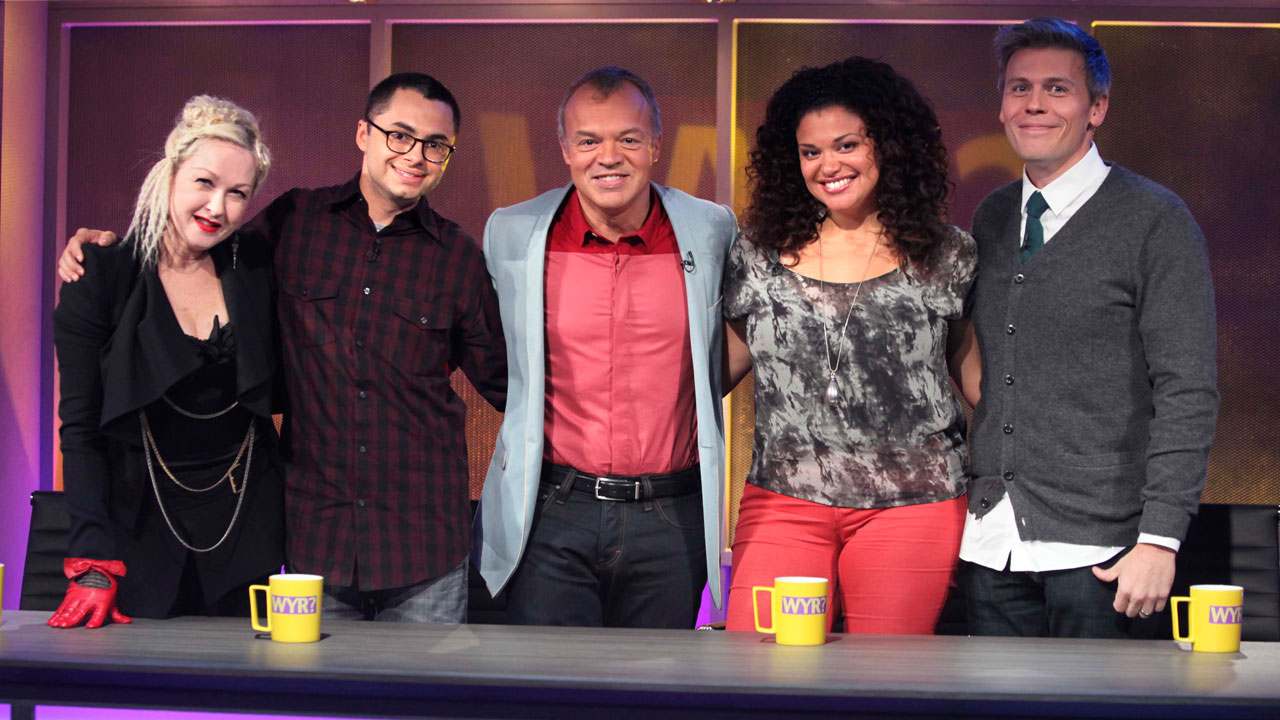 Our friends at Buzzfeed have done yet another absolutely fabulous post ahead of the Saturday, December 3 premiere of Would You Rather? with Graham Norton — the 15 Outrageously Amazing Graham Norton Moments, going back as far as his So Graham Norton days. Well, we have a few chuckle-worthy additions we'd like to offer up. Watch as Mr. Norton…
1. Gets John Cleese to open up about his divorces and "age-inappropriate" love interest:
2. Beds a bevy of Footballers Wive$ (Graham comes in at 3:00)
http://www.youtube.com/watch?v=YFPv2HK7Vic
3. Engages in some competitive teapot blowing
4. Plays Anna Paquin a song written about her "scrunching face"
5. Unrolls a giant body condom over an audience member
What other Graham Norton moments would you add to the list?
Read More
Filed Under: