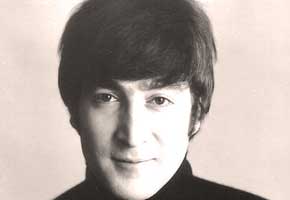 There is definitely an overlap between collecting celebrity memorabilia and gathering holy relics. Y'know back in medieval times there used to be a galloping trade in bits of the cross, bits of the saints, bits of the Lord Jesus Christ himself? Well similar things are going on nowadays with auctions of memorabilia.
We're long used to the idea of fans keeping toenail clippings or hair trimmed from their particular idol, but a Manchester auction, taking place this week, has taken this up a notch.
Among the usual kind of lots – paintings by Stone Roses guitarist John Squire, a suit worn by John Lennon in A Hard Day's Night, Oasis memorabilia from their former label boss Alan McGee – is one of John Lennon's teeth.
A tooth (with a cavity) that he took out of his mouth himself, in the late '60s. He handed it to his housekeeper, Dot Jarlett, as a keepsake, which is pretty odd in itself.
Now she's selling it. It is expected to raise £10,000.
Which begs the question; would you buy it? And for how much? I'm probably going to stick with the records, if it's all the same…
Read More
Filed Under: