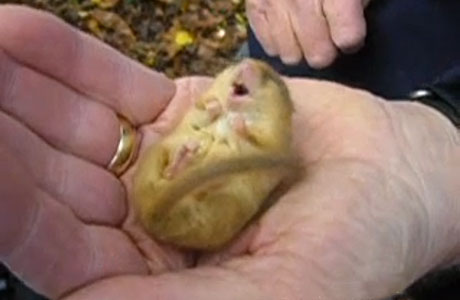 It's not often the Brits get to claim a viral sensation in the video world. We didn't invent the Mentos bottle rocket, and keyboard cat is clearly too funky for our hemmed-in, starchy national persona.
So it's a source of some delight to discover TWO viral videos are doing the rounds on the same day.
Here is a quite beautiful video, taken by the Surrey Wildlife Trust, of a dormouse having a lovely nap:
And, at the other end of the emotional scale, here's a video in which a man chases his runaway dog Benton across London's Richmond Park. Benton appears to be keen on herding all the deer he can, and making them run into the traffic. It's fair to say the bulk of the joy is in the way the man calls for his dog:
http://www.youtube.com/watch?v=QmLOokbPTvI
And here is what some absolute genius has done, in tribute.
I love the internet sometimes. Don't you?
Read More
Filed Under: