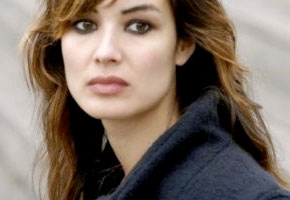 Part of the fun with a new James Bond film is finding out who will be playing the lothario super-spy's love interest, and for the 23rd Bond film, which has now officially been titled Skyfall, that honour goes to the relatively unknown French actress Berenice Marlohe.
Also cast, according to the Daily Mail, is Helen McCrory – who played Narcissa Malfoy in the Harry Potter films – and Javier Bardem, who will take the role of the (as-yet-unnamed) baddy. Ben Wishaw and Ralph Fiennes are also said to be making an appearance.
As for location, Patricia Malcolm, who lives in Duntrune Castle, near Lochgilphead in Argyllshire, Scotland, has told the Mail that the crew are coming to film there at the end of February, after shooting most of the rest of the movie in China and Turkey.
"They are using the castle – just the outside – it's going to be used for the end of the film. I think it is meant to be James Bond's ancestral home – he will bring all the villains here.
Here's what else is going on:
• Let's start with something positive. Annie Lennox, Kate Winslet, Tracey Emin and Adele will all be honored at this year's Inspiration Awards for Women. Well done, everyone! (via Contactmusic)
• And now something negative. Peter Hook, the bass player with Joy Division and New Order, is very, very angry that his former bandmates have reunited without him. Very angry indeed. (via XFM)
• Former Scary Spice Mel B also got very angry when, during the filming of the pop quiz Never Mind The Buzzcocks Noel Fielding of the Mighty Boosh asked her an innocent (OK, not innocent) question. He explains: "I had a bit of a clash with Mel B. She said she worked at Pizza Hut. I asked if that was before or after the Spice Girls and she became absolutely furious." (via Yahoo)
• With the face of Jesus appearing in everything from tomatoes to burnt toast, you'd think creatures of the occult would step up and represent themselves sometimes too. And now they have. Who wants to see a ghost in a cappuccino? Here it is.
• After yesterday's considered Coldplay tribute to Steve Jobs, you're probably wondering what Bono has to say on the subject. Well  he's gone with this snappy line: "He was the hardware Elvis"
Which makes me, what? The blogware Rick Astley. (via NME)
• Johnny Marr of the Smiths has hinted that he might be up for slinging a few musical ideas around with his former bandmate Andy Rourke. And he's been hanging out with Morrissey. Interesting… (via NME)
• Lily Allen has raised an equally interesting question about the MOBO (Music of Black Origin) Awards: "I love Jessie J as much as the next person but how is her music "of black origin?" Is it cause she says "man dem" in her tune?"
More to the point, is there any modern pop music which is not "of black origin"? (via Capital)
• Also on Twitter, Cheryl Cole had a bit of a moment this week, tweeting this:
"Why why why why why why why why why… :'(."
And then this:
"I just walked past the mirror and caught a glimpse of someone.. I have no idea who she is…"
She should buy a magazine, that person's in all of them, usually with a helpful caption underneath.
• The King's Speech is being performed as a play for the first time (it was originally written for the stage, by David Seidler, before being turned into a screenplay). Charles Edwards stars as King George VI, while the part of Lionel Logue is played by Australian actor Jonathan Hyde. The production tours the UK from February 1st, 2012.
• Pierce Brosnan's wife Keely is suing an LA restaurant, after she chipped a tooth on a fragment of walnut shell in her dinner. (via Female First)
And now let's end with something rubbish. Here's what actually happened when Steve Jones from The X Factor "stormed off" the Piers Morgan show:
Tsk. TSK, I SAY!
Read More
Filed Under: