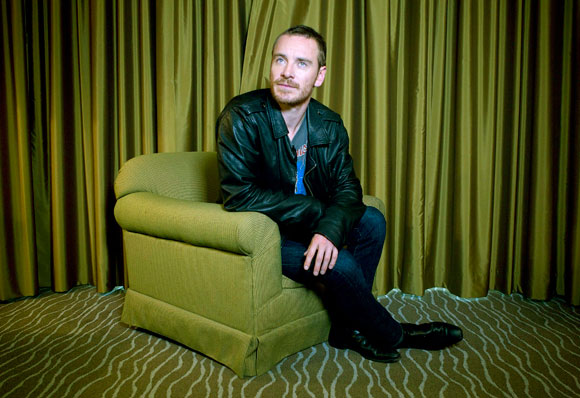 Michael Fassbender is on a roll.
Not only has he enjoyed mainstream Hollywood success playing Magneto in the recent blockbuster X Men: First Class, but this month two films in which he stars, Shame and A Dangerous Method, are being screened at the New York Film Festival.
Fassbender has already earned critical acclaim for both pictures — including getting the best acting prize at the Venice Film Festival for playing a sex-addicted New Yorker in Shame.
When asked about all the praise he says: "It's amazing, it's just very humbling, to be received in Venice the way we were. I feel blessed."
Both of the actor's two current roles deal with sex. In A Dangerous Method he plays psychiatrist Carl Jung who has a very intense affair with one of his patients portrayed by Keira Knightley. In Shame, he is a man consumed by sexual compulsivity.
I asked him if working on these films had given him any great insight into human sexuality. His response: "I don't really have any answers to anything. I know I've been posing a lot of questions. I think we're living in a world that there's so much information being thrown at us that it causes a certain element of confusion and anxiety and that sort of rears its head in a certain unhealthy relationship with food, drink, drugs, gambling… and sex. We're looking for some way to connect to one another without any real intimacy or emotional content."
In portraying quite complex characters, Fassbender tries not to be judgmental. By today's standards any doctor who entered into a physical relationship with one of his patients, as Carl Jung did, would be viewed as totally unethical.
"The most important thing was trying not to judge it," says the actor.
2011 has been very good for Michael Fassbender — and with all the buzz surrounding his performances he can expect to be getting a lot more attention as end of the year awards season approaches.
Which Fassbender performance are you most looking forward to?
Read More
Filed Under: