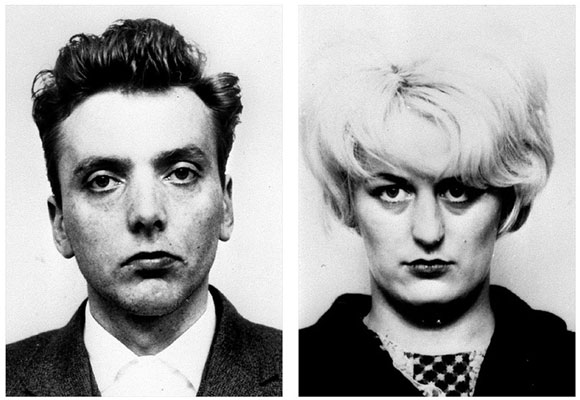 On the BBC America series Whitechapel, airing Wednesdays at 10/9c in Dramaville, modern copycat killers look to historic British crimes for inspiration. Here are a few of the most brutal and notable crime sprees that have rocked the UK, and, in several cases, sparked major reforms:
The Burke and Hare Murders
For these Irish-born roommates in 1820s Edinburgh, murder was truly a business. When Hare's lodger died, the pair sneaked the body out of the coffin prior to burial and sold it to a professor for study. Quickly learning that supplying bodies for science was a lucrative enterprise, they began seeking out live humans, including prostitutes and the elderly, to murder, selling their corpses. They subjected their 17 victims to a process now known as "burking," which means to kill by smothering, leaving behind little evidence of foul play. Hare was ultimately offered immunity to testify against his co-conspirator, and Burke was hanged for the ghoulish crimes in 1829. Two movies were made of the story: a 1971 horror film and the recent comedy with Simon Pegg and Andy Serkis.
http://www.youtube.com/watch?v=S-2juozkuM8
Ratcliffe Highway Murders
In 1811, seven people were murdered in two separate home invasions along Ratcliffe Highway, a major thoroughfare in London. City dwellers found these crimes particularly unsettling, as they appeared to be random acts of violence within private residences. Police arrested John Williams — a man some feel was wrongly accused of the crimes — who later killed himself in prison.
The Moors Murders
In one of the most gruesome and shocking crime sprees in British history, Ian Brady and his lover Myra Hindley admitted to murdering five children, ranging from age 10 to 17 years old, between 1963 and 1965. The crimes were referred to as "the Moors Murders," as the victims were buried in the Saddleworth Moor near Manchester, England. The murders made an impression on a young Mancunian named Steven Patrick Morrissey, who would write the controversial song "Suffer Little Children" as a member of The Smiths nearly two decades later.
Here's a BBC news report from 1994, shortly after Myra Hindley was denied parole:
The Kray Twins
Twin former boxers Reggie and Ronnie Kray were fixtures of London's East End in the '50s and '60s, running chic clubs, hanging with celebrities and wealthy businessman. But they were also fearsome mobsters, executing vicious murders and intimidating witnesses to avoid arrest. That all came to an end in 1968, when the Kray twins were sentenced to life in prison. But they remained glamorous figures, becoming pop culture icons, writing books, and having their stories told in a 1990 film. (Three episodes of Whitechapel feature a crime duo who believe they are the descendants of the Krays). When Ronnie died in 1995 and Reggie passed away in 2000, thousands attended their funerals.
Here a rare BBC News interview with the Krays, conducted in 1965 after the pair had been charged:
http://www.youtube.com/watch?v=_axhD-QvAQA&feature=related
Dunblane Massacre
On March 13, 1996, Thomas Hamilton's shooting spree in a Scottish primary school gym class took the lives of 16 five- and six-year-old children and their teacher. Hamilton, a former Scout master, took his own life shortly after the killings. The incident led to a tightening of gun control laws in the UK.
Ipswich Murders
The bodies of five prostitutes were discovered around Ipswich, England in December 2006, leading to one of the largest manhunts in the history of the Suffolk Police Department. Nearly 200 sites were cordoned off and almost 11,000 hours of CCTV footage were reviewed. Ultimately, DNA evidence led investigators to trucker Steve Wright, who had frequented sex workers for many years.
Cumbria Shootings
In June 2010, 52-year-old Derrick Bird, a taxi driver, went on a shooting spree in the northwestern English county of Cumbria killing 12 people (including his twin brother) and injuring 25 others before committing suicide. Three of the victims were known to Bird, and nine were random targets, as Bird roamed the streets in a Citroën Picasso, firing at bystanders.
Read More
Filed Under: