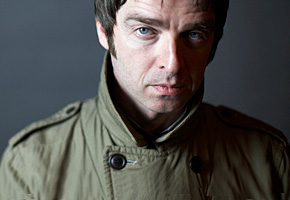 Noel Gallagher, when asked about Mick Jagger's latest venture SuperHeavy, the supergroup he formed with Joss Stone, Dave Stewart, AR Rahman and Damian Marley, said this: "I'd love to do a supergroup as long as it wasn't like SuperHeavy. F**king ridiculous. You know, me, Johnny Marr, Mani, and Paul Weller. That would be great."
And this set us to thinking…who'd be in your ideal British supergroup? Who would play what, who'd write the songs, and who would style the band?
To make it as open-ended as possible the rules are simple, any British musician, from any era, alive or dead.
I'll start you off with mine: Keith Moon (drums), Paul McCartney (bass), Johnny Marr (guitar), Graham Coxon (guitar), Rick Wakeman (piano, like he did on those early David Bowie albums) and Guy Garvey singing with harmonies from Kirsty MacColl. Songs by John Lennon and Paul McCartney, but only if they work together nicely. Otherwise let Euros Childs of Gorky's Zygotic Mynci do the tunes and Richard Thompson do the words.
Your go!
Read More
Filed Under: