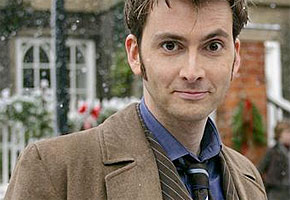 I'm not sure quite why this has taken as long as it has to reach the internet, but this is the video made by the cast and crew of Doctor Who as a special goodbye to David Tennant, when he left the show in 2009. And as you'd expect of anything which features an Ood dancing to 'I'm Gonna Be (500 Miles)' by the Proclaimers, it's rather grand.
The video was played at the wrap party after David's final episode was shot. And I bet there wasn't a dry eye in the house.
http://www.youtube.com/watch?v=3s4Czla6tXc
From laughing, obv.
Read More
Filed Under: