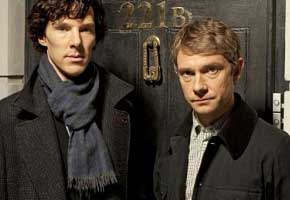 Here's a new trailer video the BBC have made for their autumn schedule of programming on BBC One. It's a bit of a rogue's trick dangling all of this astonishment in front of your faces, especially as some of it may never make it across the Atlantic but let's be honest, we all want a quick shufty at Sherlock, don't we? Especially if Russell Tovey's in it too.
And the Stephen Fry/Christopher Eccleston adaptation of The Borrowers looks pretty amazing too.
Excited? Thought so!
Read More
Filed Under: