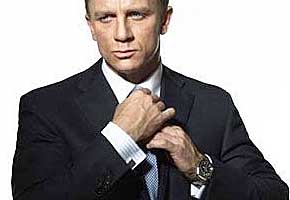 Crikey! There's a lot more going on in this new, full-length trailer for Daniel Craig's latest – the big screen adaptation of Stieg Larsson's best-selling thriller, The Girl With The Dragon Tattoo – than there was in the last one.
And even if you get bored of the intrigue and sense of galloping doom, you can play British Actor Bingo; simply call "house!" every time a venerable thespian – hullo, is that Julian Sands? – trots across the screen.
There's no prize, except a growing sense of excitement for what appears to be a rather good film.
Thoughts? Reactions? Tell us here:
Read More
Filed Under: