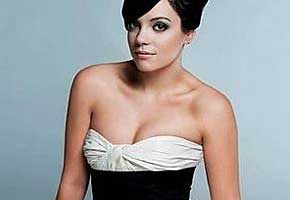 Poor Lily Allen. All she wants is to settle down with her new husband Sam Cooper, and raise a lovely family together, and her own subconscious keeps getting in the way.
The newly verified (on Twitter at any rate) Mrs L R Cooper admits that she's been finding her pregnancy something of a struggle, especially after having already endured the horror of two miscarriages. And this means she's prone to some fairly intense dreams.
She told the Evening Standard: "I was terrified the other night in bed. I wake up a lot at the moment and at one point I touched Sam's face and it was freezing cold. I was screaming. 'Sam! Sam! Oh my God, my husband's dead! I've sorted everything out and now it's all over!' He woke up and said, 'All the windows are open.'
"After my… last baby, I'm being really closely monitored so I come to London every Thursday for a scan. The doctor keeps telling me to take it easy…
"Instinctively I always want to be involved in everything. But with this pregnancy, especially with what happened last time, I'm getting to the point where I think, f**k everything. It's the one time in my life I'm allowed to do nothing."
Yeah, and as every parent knows, there will be plenty of everything to do once the baby's born.
Read More
Filed Under: