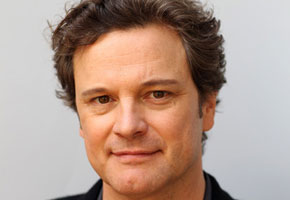 Colin Firth is reported (in the Telegraph) to be seriously considering taking the Professor Henry Higgins role in a remake of My Fair Lady, which will also star Carey Mulligan as Eliza Doolittle.
The script is being adapted by Emma Thompson, and will be directed by John Madden, who gave us Shakespeare In Love, which means it's probably going to be very, very good.
And, as Rex Harrison so ably proved, Colin doesn't even really need to sing all that well. Vocal gymnastics are not required, just a certain British stiffness.
Like this:
Here's what else is going on today:
• Late breaking '60s news! Sir Paul McCartney has finally buried the hatchet with Decca records, some 50-odd years since they turned down the Beatles. His new ballet score, Ocean's Kingdom, will be released on the label later this year. (via Gigwise)
• More late breaking '60s news! Twiggy is recording a new album! Fab! Gear! Etc! (via Breaking News)
• Something we've long suspected to be true has finally been confirmed, Simon Cowell is officially no good at the nurturing thing, according to himself (via Music Rooms)
• Liam Gallagher has dropped his lawsuit against brother Noel, now that Noel has admitted that the reason Oasis cancelled their V festival concert in 2008 was because Liam definitely did have laryngitis, and not a hangover. (via Contactmusic)
• Meanwhile, Liam's former Blur rival, Alex James, has revealed a new range of cheeses, inspired by children. There's a ketchup cheese, a sweet chilli cheese, and even a chicken tikka masala cheese (he's already made a cheese cheese, before you ask)
Alex told the Sun: "I love everyday cheese and I love posh cheese. There's room for everything. In a world where most things are becoming more similar, cheese is becoming more different."
• Cheryl Cole's ex-husband Ashley has apparently given up on getting his wife back, because even HE admits he can't be trusted. (via Unreality TV)
• Ricky Gervais can't make up his mind about hosting the Golden Globes again. (via Metro)
• Kate Moss is too scared of fish to learn to scuba dive. (via the Mirror)
• Ken Loach's 40-year-old documentary about Save The Children, which was commissioned by the charity and then banned when they realised it painted some of their activities in Kenya in a less than flattering light, is finally going to be shown. (via Female First)
• Let's end this as we started, with a song. Here's a newie from Florence and the Machine, which comes from her as-yet-untitled second album, due out on November 7th:
My, she's a fair lady eh?
Read More