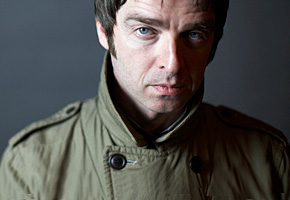 Yesterday it was the Stone Roses, today it's Oasis, just what has British tabloid The Sun got against Mancunian rock acts? Today's scarcely-believable celebrity bombshell is the story that Noel Gallagher has turned down the chance to be one of the judges on the UK X Factor.
Apparently, Simon Cowell went to Noel and asked him to name the price that would get him on the show — more than £1 million, the Sun reckons. Which is all well and good, but it's the quote from an unnamed source which really raises a quizzical eyebrow.
They said: "Simon promised global fame and a crack at the US panel in future years. He was setting it up for him to make the show his own and fill his boots."
Yup, that's the carrot that'll get you a member of Oasis, the chance to be Cheryl Cole in America, if you're lucky.
Noel, for his part, has reportedly turned it down because he wants to concentrate on his solo career, which he considers to be a calling, a quest to stop brother Liam's group Beady Eye "stinking up the bottom of the charts."
And that's as it should be. Oh sure, he'd be brilliantly scathing, he'd destroy those hopefuls like hot water on an ant's nest, but c'mon, NOEL GALLAGHER? An X FACTOR JUDGE?
Pull the other one.
Would you like to see Noel judging or rocking? Tell us here.
Read More
Filed Under: