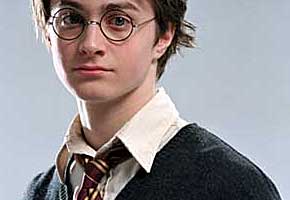 As George Lucas will (probably not) tell you, the key to a successful franchise is to know when to stop. With the Harry Potter books, J.K. Rowling had always been very clear that there would be seven books, to coincide with his seven years at Hogwarts School. She had the ending of the last book written before she wrote book six, so confident was she that this was a tale which could only be spread out into seven episodes.
Still, people will ask questions, and when those people are Oprah Winfrey, you've got to give her a little bit more than a flat no and a shrug. So when J.K. appeared on Oprah's show last October, this is what she said: "I could definitely write an eighth, ninth, tenth. I'm not going to say I won't. I don't think I will… I feel I am done, but you never know."
But this vague sentiment appears to have been enough to panic one person in particular, Daniel Radcliffe. Seeing a future of endless Harry Potter films stretching out ahead of him, he did the only thing he could, he sent J.K. an incredulous text.
He told Celebuzz: "I was worried! I texted her. I said, 'Look, is this true? Are you writing another book?!'
"She wrote back that she was so pleased with my performance in Harry Potter 7: Part 1 that, as a reward, she promised to never write another book about Harry."
So she's not seen Part 2 yet? Interesting…
Would you like to see another Harry Potter book? Tell us here.
Read More
Filed Under: