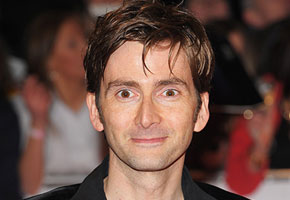 If you're a much-loved celebrity and you're visiting the gym, I'm sure the last thing on your mind is being accosted by a fervent fan… let alone someone in the buff. I'm assuming that's what former Doctor Who star David Tennant was thinking too.
According to The Metro, the new dad got the shock of his life when an enthusiastic but naked fan asked him for his autograph. The only thing is that Tennant was in an uncompromising situation himself.
"I was washing my hair, facing the wall, when I was tapped on the shoulder so already it's quite inappropriate," Tennant revealed on The Graham Norton Show. "I turned round and there was another naked man standing there with a piece of paper."
He added: "And I think 'if you can't see how inappropriate this is I am just going to have to play along' so I took the paper, which is slowly becoming mulch, and carved my name in it."
O.M.G. How mortifying! I suppose something of this nature could happen once in a great while, especially when you're a part of the celebrated Doctor Who canon. But c'mon people, keep your clothes on. There's such a thing as a time and a place and that's definitely NOT near the gym OR the shower. But in true Tennant fashion, he handled such an awkward moment with incredible class.
You can catch Tennant's appearance on The Graham Norton Show, along with his Much Ado About Nothing castmate Catherine Tate, on BBC America on Saturday, May 7 at 10 pm ET.
Read More
Filed Under: