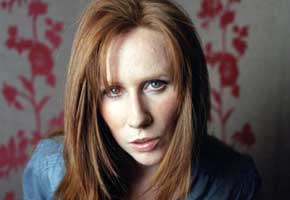 If you're still bummed about Steve Carell's upcoming exit (April 28) from the U.S. Office, relax. One very special English comedienne could get you laughing again.
According to TVLine, Catherine Tate will star in show's season finale on May 19. And as we already told you, British funnyman Ricky Gervais will most certainly be there… as David Brent, of course.
Also on hand to join the former Doctor Who alum will be Everybody Loves Raymond star Ray Romano and Emmy-winning actor James Spader (who was mega hot as Steff in Pretty in Pink). All three are reportedly being considered to fill Michael Scott's shoes next season, too. And sorry folks, Will Ferrell, who will conclude his four-episode run next month, is said to be out of the running.
Fingers are crossed that NBC bets on Catherine Tate. I think she'd definitely add some extra spark to the long-running NBC comedy. Her BBC sketch series, The Catherine Tate Show, was great. And Tate's most recent Comic Relief stint for Red Nose Day, where she portrayed Take That's Jason Orange in David Walliams' "Fake That" skit, was beyond hysterical. Woo hoo! Let the British Invasion continue!
Would you like to see Catherine Tate step in for a departing Steve Carell?
Read More
Filed Under: