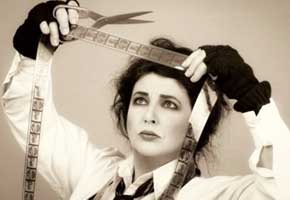 For the legions of Kate Bush fans who've wished they could see KT perform live, it seems like an improbable dream. But according to Digital Spy, the "Running Up That Hill" singer broaches the topic of possibly getting back on stage in the June 2011 issue of Mojo.
Bush hasn't toured in more than 30 years when she did the six-week Tour of Life in 1979, supporting the The Kick Inside and Lionheart albums. She tells Mojo: "It was enormously enjoyable. But physically it was absolutely exhausting."
"I still don't give up hope completely that I'll be able to do some live work," Bush explains. "But it's certainly not in the picture at the moment because I just don't quite know how that would work with how my life is now."
Bush continues: "Maybe I will do some shows some day. I'd like to think so before I get too ancient — turn up with my Zimmer frame. I enjoy singing but with the albums it's the whole process I find so interesting. If I was going to do some shows it would be the same thing. Let's just see, shall we?"
To think that Bush might actually do a proper tour, I'm going to bank on "no." She has a lovely family life now. Just to have her back in the scene again with her forthcoming Director's Cut album is absolutely great.
In other Kate Bush news, her official Facebook page announced today (April 22) that a short film coinciding the revamped single version of "Deeper Understanding" will be unveiled via Bush's YouTube channel on Tuesday (April 26). Scottish-born comedian and Harry Potter star Robbie Coltrane is cast as "a successful businessman who is so obsessed by his computer that it leads to the break-up of his family." English stage actress Frances Barber and Noel Fielding of The Mighty Boosh fame also appear. A snippet is included below:
Read More
Filed Under: