What's trending on Twitter in the UK today? The Bahrain Grand Prix is officially canceled and Gennaro Gattuso gets a four-game ban.
Bahrain Grand Prix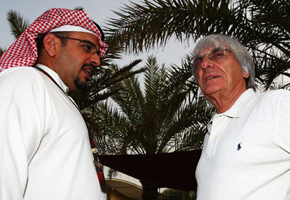 As optimistic as Formula 1 president Bernie Ecclestone was on Friday about the season opening Grand Prix in Bahrain moving forward as planned, it is now being reported that it has been officially nixed due to the ongoing protests. The decision was made by the Bahraini government. CNN reports that Crown Prince Salman bin Hamad al Khalifa stated, "We felt it was important for the country to focus on immediate issues of national interest… I would like to extend my personal gratitude to Bernie Ecclestone for his support and understanding." According to BBC Sport, the race may be rescheduled, but there is no official word yet.
@wheni_growup: Has everyone forgotten that the 2010 Bahrain Grand Prix was tragically boring?
@theCoryEllis: People are surprised that the Bahrain Grand Prix Formula One race has been called off? I'm as surprised as I was when Ricky Martin came out
@Barracuda_Bob: Great….Formula One cancelled Bahrain….for the love of everything holy.
Gennaro Gattuso and Joe Jordan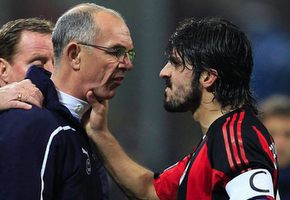 After getting in a fight with Tottenham Hotspur coach Joe Jordan last week, Milan midfielder and captain Gennaro Gattuso has been given a four game ban by the UEFA. According to The Guardian, Gattuso is being charged with "gross unsporting conduct" for grabbing Jordan by the throat and then headbutting him.
@SkySportsLive: Genaro Gattuso given four-game ban by UEFA for gross unsporting conduct
@SweeperSystem: Four match ban for Gattuso. His image in tatters after a dispute with Jordan, is he the new Peter Andre?
@adamsupra: @rioferdy5 4 games for Gattuso! Light if you ask me. If he was english or from a premiership team it would have been more.
David Molofsky is the writer of the blog, A Place To Hang Your Cape.
Read More
Filed Under: