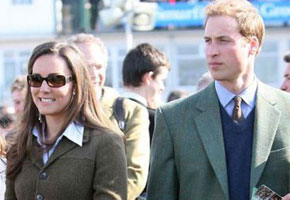 It's been said that imitation is the sincerest form of television. Hallmark Channel announced Tuesday (February 22) that it will also make a TV movie about Kate and William's romance, according to The Hollywood Reporter. Lifetime has already cast its TV movie. No word on who will portray the fictional Kate and William in the Hallmark pic. The wedding hoopla may have dimmed by its premiere, set for August 13.
In other royal-related news:
– At least you can say it's free. Toy retailer Galt Toys is offering a free download of a knitting pattern to produce replicas of the royal couple. As BBC News shows in this amusing video, the wool Kate and William look nothing like the actual Kate and William. Knitted Kate looks as if she had one too many face lifts and Botox treatments yet never managed to style her hair, and William looks like a friendly, but dim, neighborhood policeman.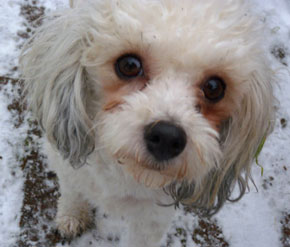 – Queen Elizabeth is famous for her Corgis. Perhaps Kate and William will be famous for their Bolankas. SpiegelOnline reports that a German breeder of Bolankas wants to give Kate and William one of his pups as a wedding gift. The dogs are furry with large eyes, floppy ears, and appear to be about ten inches long and five inches high. The dogs sell for about $1,400 and seem better suited for a New York apartment than a royal estate. So far, the German breeder, Burkhard Strohbach, has made surprising progress. After an ill-fated trip to London where he "couldn't find the Buckingham Palace mailbox," Strohbach wrote to the royal couple. Their reply was that they were grateful but incredibly busy at the moment, and that they might return to his offer at a later date. "I've got a foot in the door now," Strohbach says.
– Here's a romantic way to celebrate the royal marriage: renew your wedding vows. As part of its celebration of the royal nuptials, St. Andrews Church in Collompton is holding special wedding vow renewal services on Sunday, April 31 at 9:30 and 11:30 a.m. Meanwhile, The Mid-Devon Star reports, the town is a little light on finding entertainment. "We are looking for local entertainers and bands," says town clerk Judy Morris.
– Scotland firm Pinnacle has won the right to provide telecom services for the royal wedding, BBC News reports. Although the company primarily works with small-and-medium-sized businesses, the firm is building a portfolio of handling special events. Pinnacle handled telecom duties for the Pope's visit and the Chelsea Flower Show.
Read More
Filed Under: