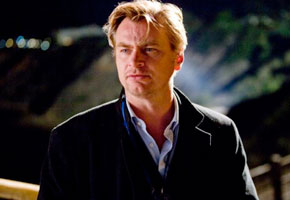 Last year, The Guardian named Inception director Christopher Nolan "the most powerful Brit in film." And the man's got the dough to prove it. According to figures put out by Vanity Fair Magazine (via BBC News), Nolan made $71.5 million in 2010, making him the top-earning Brit in the movie industry last year. $69 million of that came from Inception's extraordinary $823 million worldwide box-office take.
Meanwhile, Brit star Robert Pattinson has yet another reason for teen girls to stalk him: the Twilight vampire sucked in $27.5 million in 2010. Unfortunately, that still places him behind his co-stars Taylor Lautner ($33.5 million) and Kristen Stewart ($28.5 million).
Other UK stars who made Vanity Fair's list include the man who is still 007, Daniel Craig ($18 million), and Sherlock Holmes director Guy Ritchie ($13 million). Notably, the incredibly wealthy stars of Harry Potter are nowhere to be found in the top 40.
The top three earners were all from North America: James Cameron, a Canadian, made a whopping $257 million, primarily from his record-breaking hit Avatar; Johnny Depp has a $100 million treasure chest as a consolation for all the crappy reviews for The Tourist; and, four decades into his career, Steven Spielberg remains one of the Tinseltown's top talents with $80 million in wages from 2010.
Read More
Filed Under: