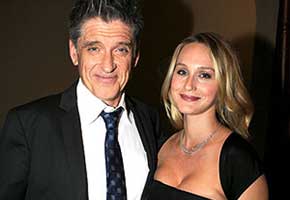 Congratulations to Craig Ferguson and his wife Megan! People exclusively reports that Liam James Ferguson came into the world on Monday (January 31).
A spokesperson for the family confirmed that "Everyone is happy and healthy" and that "the family is doing great, everybody's perfect."
Last July, Ferguson shared his baby joy via Twitter: "Holy crackers! Mrs F is pregnant. How did that happen? …oh yeah I know how. Another Ferguson arrives in 2011. The world trembles."
Little Liam, who was born in Los Angeles, is the couple's first child. The Late Late Show host is also a doting dad to nine-year-old Milo Hamish, his son from his second marriage to Sascha Corwin.
Twenty-eleven has seen its fair share of baby love so far. Orlando Bloom and Miranda Kerr welcomed a son on January 6. British funnyman James Corden and fiancée Julia Carey will see the birth of their first child sometime in the spring. Also due this year? Ex-Time Lord David Tennant and Georgia Moffett are expecting their first little Whovian, while David and Victoria Beckham are prepping for baby No. 4. Muse frontman Matt Bellamy and Hollywood star Kate Hudson are gearing up for the arrival of their little rocker as well.
Read More
Filed Under: