What's trending on Twitter in the UK today? Coldplay will once more headline the Pyramid Stage at Glasto, Emma Watson takes home an Elle Style Award, and Wm Morrison buys up Kiddicare!
Pyramid Stage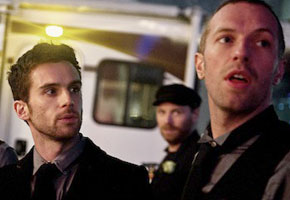 It was just announced today that British rockers Coldplay will be headlining the Glastonbury Festival's Pyramid Stage. The band, who first played at the festival just weeks after signing their first record deal, have already headlined several times, but have not been seen at Glasto since 2005. Tickets to the music fest have already sold out, but any cancelled tickets will become available in April.
@GemmaPercy: Ah man!! Wish I'd got tickets now… Coldplay announced as 2011's Saturday night Pyramid Stage headliners. http://bit.ly/cpglasto
@merlinglass: so pleased we will get to see cold play on the pyramid-stage, oh roll on June!
@sallan89: So freaking pumped! RT @glastofest: Coldplay announced as 2011's Saturday night Pyramid Stage headliners. http://bit.ly/cpglasto
Elle Style Awards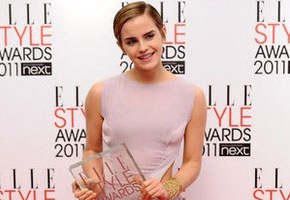 The annual Elle Style Awards were held in London last night, with Brits Emma Watson, Emma Hill, and Cheryl Cole all taking home awards. Hill won Best Accessory Designer for her Mulberry handbags, while Cole won Musician of the Year. However, it was Watson who took home the Elle Style Icon award, presented by new wave fashion designer Dame Vivienne Westwood (who admitted to not knowing who the Harry Potter star was).
@realitytvuk: Elle style icon? I have no idea who you are, Emma Watson – This is London http://bit.ly/edkAsI
@Cew_Charming: Elle Style Awards: Emma Watson and Cheryl Cole come out top as fashion icons – http://newzfor.me/?db00
Kiddicare
Wm Morrison, the fourth largest supermarket chain in the UK, has just purchased the online baby products retailer Kiddicare. The sale, which reportedly cost £70 million ($113 million), marks the chain's first venture into the online market. Chief Executive Dalton Philips is very excited about the deal, saying, "This acquisition brings not only a respected, successful and fast-growing specialist retailer into the Morrisons group but also a robust, scalable and highly advanced technology platform around which we can begin to build our e-commerce offer."
@timdanaher: Fascinating that Morrisons has bought Kiddicare. I don't know the business well, but held in very high regard as an outstanding online set-up
@Bouncybhall: Wow! Morrisons have bought out Kiddicare! £70 million! I still remember when Kiddicare was a small shop in Werrington…
@GreenWellie: Morrison Buys Kiddicare in Online Push==who is next? is it you?
David Molofsky is the writer of the blog, A Place To Hang Your Cape.
Read More
Filed Under: